Originating in Central America and Africa, Mahogany is a valuable wood, was used early by House of England. Mahogany is mainly applied to upscale furniture, ships, cars, piano and violin et., from which the classical European style furniture was most famous, enjoying high status in the furniture market. The hangers made from Mahogany have three advantages as follow.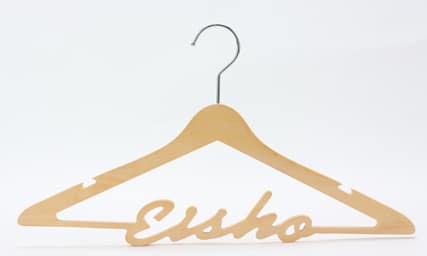 TEXTURE
The texture of Mahogany is hard and dense, the wood is easy to peel and plan. So Mahogany has the good plasticity. The hangers made from it look very noble and elegant. What's more, the natural vein can add more beauty to the Mahogany Hanger.
DESINSECTIZATION
The tight layering of the mahogany creates a rust-resistance, and Mahogany has own special fragrance, which can expel insect. So the Mahogany Hangers can protect well your clothes in your closet for a long time.
DURABLE
Mahogany belongs to hardwood, with strong rotproofness. So the Mahogany Hangers are not easy to deform in your daily use.