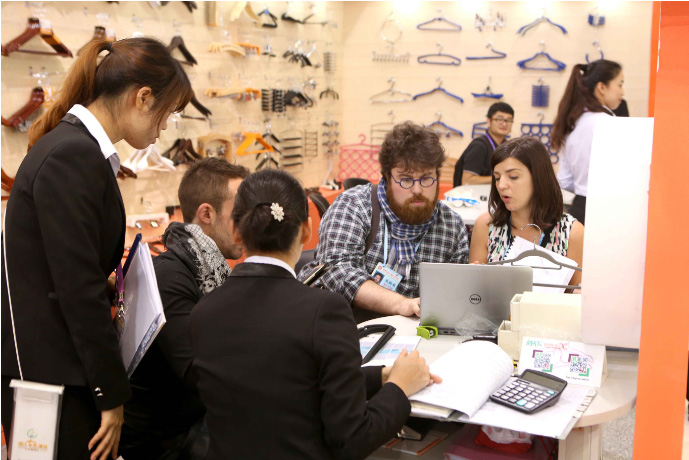 Five Topics We Can Talk with American in the Canton Fair
In the canton fair, we may meet different people who come from different
countries, so it is essential to know how to talk with foreigners. Now let me
take the American as an example to learn the following five topics.
1. Hello/Hi. It is just a simple word but a good way to start any small
talks. Actually, this is the basic greeting of communicating with customers.
The first topic is the most important point, which helps you to start your
communication and make an impression on your listener.
2. Introduction: if you meet foreigners for the first time. You should
introduce yourself in . Do not forget to show your interests in the meeting,
and ask some interesting questions with each other.
3. Talk about things happened in the Fair : If the meeting happened in the
dusk or in the evening, you can exchange your ideas and thoughts and ask
customers need. For example, you can ask them 'how is your day going so far?
This topic seems simple but may help you to find what he really need and to
know his confusion.
4. So what are you up to today/tonight? : Ask about short term plans for
the day, or the night or the next day. This is always good way to keep the
chit-chat alive. It also helps you to attract his attention to your products in
the canton fair.
5. Talk about the weather: It is easy for you to find common interests
with clients by talking about weather conditions, you can say something about
it in a relax way.
In order to master the art of small talk, we should make ourselves master of
these topics and use them skillfully, which will help you start your talk and
make new friends. What is more, it may help you begin your business.