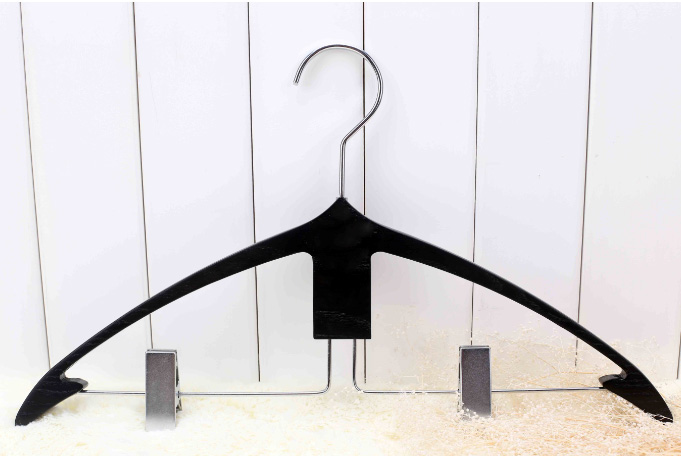 Hanger Polishing
Polishing is to make the material surface become smooth and bright; wipe off the rough texture so that to reprocessing under a good foundation. There are some common methods of polishing as follows: mechanical polishing, chemistry polishing, liquor finish, electrolytic polishing and so on. The general polishing is usually used in metal polishing and car polishing. Nowadays, polishing is widely applied to Industrial production and processing in every industry. Today we will talk about something about hanger polishing.
Hanger polishing means metal hanger and hanger accessories polishing. Generally speaking, metal hanger needs to be polishing before it gets electrolytic, electroplate capacitance and spray lacquer. Polishing shall not affect the size and shape of the hanger, just to improve the surface gloss of metal hangers, to remove the hunch in surface or dark color. According to the emergency situation, workers will decide whether to take mechanical polishing or electrolytic polishing. Mechanical polishing usually is very time-consuming. It will take four to five hours, even longer, while the electrolytic, on the contrary, will take less time.
As for the hanger accessories polishing, it usually uses mechanical polishing. There are a lot of types of polishing machine, hanger industry mainly use vibration polishing. This kind of vibration grinding and polishing machine is mainly use polishing stone rotation, thus by modifying hanger parts surface grinding. Put those hanger hooks, clamps and sort of things in the polishing machine, and add some polished stone, injected water, then open the power supply, that's it. It generally will take a long time.
Metal hanger polishing is a key process in the production. It can remove defects such as dirt, scratches and oxidation discoloration. Therefore, it makes the hangers become more beautiful.