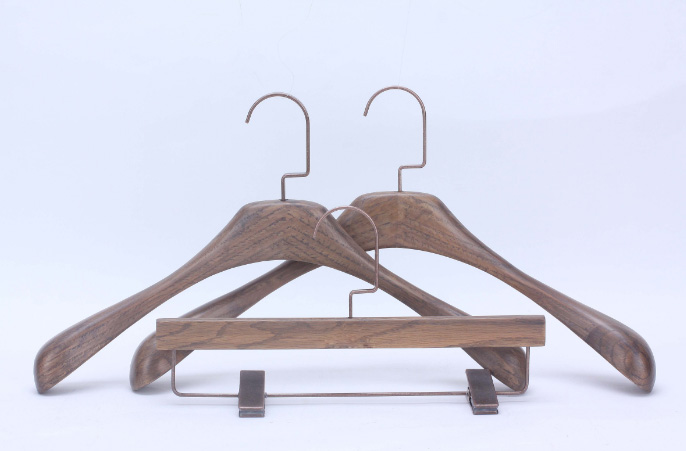 The Customization of Your Hanger-Customize Hanger
How to customize your hanger? The question is difficult for professional purchasers to answer because they have to consider many factors before making a decision of purchasing. Here are some basic guides for customize hanger.
Step 1 Choose the Body
Maybe the body is the first factor for purchasers to choose, body decides the fitness of adults or children, for example, length, width and thickness. The size of hanger is vital for purchasers to think for the target market.
Step 2 Material and Finish
Low to top hangers can be used to meet various requirement of different customers. When you go into the clothes shop, and you see that different kind of clothes looks messy, which will make you feel bad and you won't have the desire of buying. We know that every garments should be suitable for specific hanger, especially for the materials.
Step 3 Hooks
Hook is one of the most important accessories of a hanger, different kinds of shape and color can be choose for the hanger. We have an extensive selection of colors and finishes for hooks which gives customers maximum flexibility when seeking to create a unique product.
Step 4 Notches
A comprehensive range of notch styles is available for all strap widths. Various shapes are available, such as U-notch, W-notch, L-notch, T-notch, T2-notch, L2-notch and so on.
Step 5 Clips
If you worry that your heavy clothes will fall down from you clothes hanger just customize those hangers with clips, clips can be made of metal, plastic and other materials. The clips helps you hold your clothes steadily and smoothly.
Step 6 Bars
A bar in a hanger is not only elegant but also practical, a thick bar can hold heavy clothes steadily. Sometimes you can use a hanger bar hanging your pants without increasing wrinkles and creases.
Step 7 Logo
Our factory has advanced logos printing technics, such as hot gold stamping, laser engraving, color printing, scald logo, metal logo plates, laser engraving etc. you just make requests for your company logo that we can meet your requirements to the best of our ability.
Step 8 Contact EISHO
The above basic guides you decided that you can contact our Eisho sales, they will give you competitive price as your requests. You can contact us in the exhibitions like East China Fair, Hong Kong Fairs, Canton fair, also you can contact us by Email, Skype, phone etc.