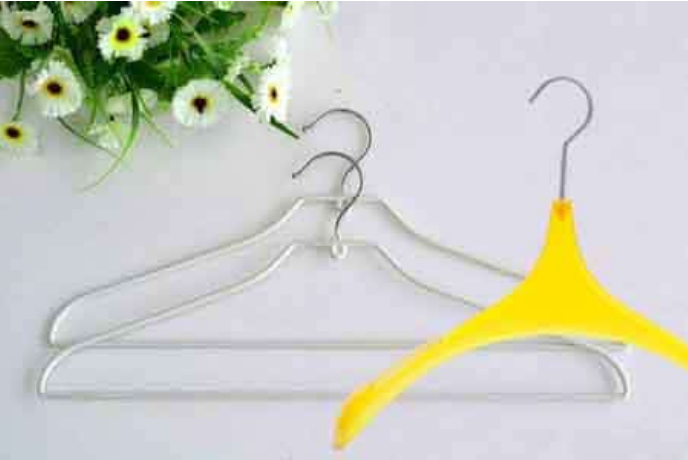 Wire Hanger and Plastic Hanger
Wire hanger is made of metal like steel and aluminum. But in the market, most wire hangers are made of steel. Because its cost is lower. And steel wire hanger is very popular among common family. Because it is cheap and durable. And it can be used to hang wet clothes. There are mainly three kinds steel wire hangers in the market. They are different by using different crafts. They are plastic coated wire hanger, powdered wire hanger and plating wire hanger. And plastic coated wire hanger and plating wire hanger are common and popular now in the market. Their production process are the same except the last second step. There are mainly 6 steps of their production progress. The first step is to polish the steel wire. The second step is to cut the steel wire into different sizes. The third step is to make the different sizes steel wires into different shapes that will use to make different steel hangers later. Next step is to assembly. Put all parts of steel hanger together. And the last two steps are plastic coating, powdering or plating and packing. The whole process is relatively simple.

For plastic hanger, its production progress is even more simple than wire hangers. There are mainly 4 steps, molding, lacquering, assembly and packing.
In the market, there are normally three kinds raw material for producing plastic hanger. They are PP, ABS and PS. PP is very soft and ABS is very hard while PS is harder and clear. All these raw material are extracted from oil. They are all environment-friendly.
Plastic hangers are also very popular among common family. It is cheap and there is no rust to stain the clothes.