Plastic is an essential component of numerous consumer products, including water bottles and product containers. However, not every kind of plastic is the same.
There are 7 designated polymer groups of plastic. 1.PETE: Polyethylene Terephthalate. 2.HDPE: High Density Polyethylene. 3.V: Vinyl/Polyvinyl Chloride (PVC). 4 LDPE: Low Density Polyethylene. 5.PP: Polypropylene. 6.PS: Polystyrene.7.OTHER: Other mixed resins. Actually, plastic hangers are made of these materials, plastic products are everywhere in our daily life, plastic materials are reusable in different ways.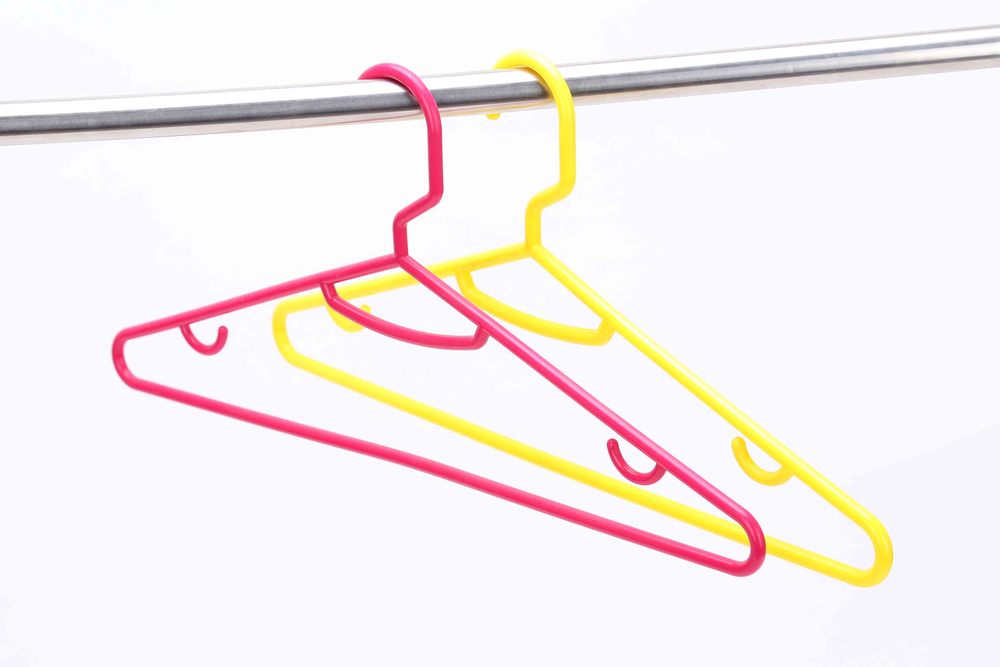 There are pure, also various colors. Plastic hangers are common plastic products at home, which are combination of plastic and metal, Normally, It is very difficult to know what type of plastic different hangers are made of, what we do is throw them in a specific rubbish bin or sell them in relative organizations, they will classify them and make them for products. Plastic hangers, we should fully use them in different ways. With exhaustion of resources and environment problems arise, plastic hangers should be fully recycled. In a words, plastic hanger should be insist on : reduce and reuse. Only in this way can we fully utilizing resources.