An old Chinese saying goes ' Clothes make the man'( Chinesetranslation). Dress accordingly you woulddiscover this truth. Appropriate dressing makes man or woman comfortable, self- confident. To clothes, appropriate hangers also make the cloth.
Hangers with different colors, materials, and shapes have animportant influence on the displaying of clothes. As a hanger supplier withmore than 30 years of sales experience, Eisho has a wealth of experience inprofessional services such as making appropriate recommendations and givingsuggestions based on customer needs.
Take the product in below picture as an example.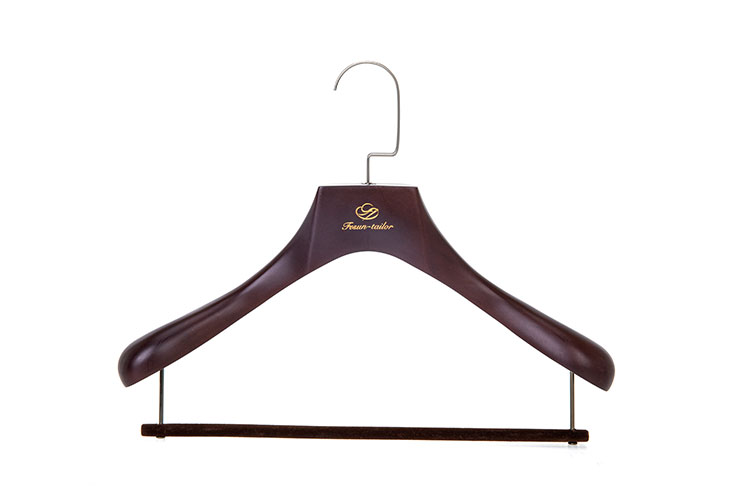 The display equipment as hangers should demonstrate thecharacteristics of the cloth. Therefore, when discussing hangers' details with purchaser,we focused on the communication of paint color and shape. As the suits style isretro, the product level is middle, and the customer group of the suits isurban middle-class women between the ages of 30 and 40. We suggest the color ofthe hanger used for hanging suits should be matt brown like the velvet, thispaint color is elegant and it can match mainstream color of suits like blackbrown, gray and purplish blue. The overall length of the hanger and the widthof its shoulder also are curvature to show the characteristics of women'sshoulder.
After the communication about the design details of the hanger andthe estimation of the target market, we given the plan which comfort to purchaser'sexpectations very much. The order is successful and the high-quality servicealso make the purchaser to trust Eisho in further cooperation.